| | |
| --- | --- |
| UAE prepare for the GCC U-23 Cup | |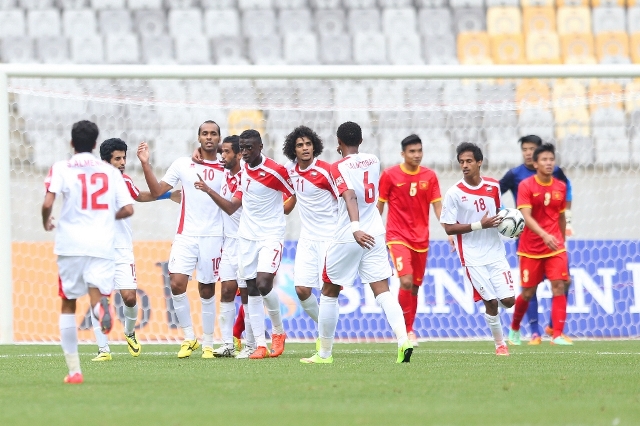 Dubai/ Sunday December 21, 2014: The UAE Olympic national team head coach Ali Ebrahim has called 24 players to represent the country in the GCC U-23 Cup set to be staged in the Bahraini capital Manama from January 16 to 26, 2015, it was announced on Thursday.

The players are set to gather at the FA Hotel before they head for Dammam to play two friendlies against Saudi counterparts on January 3 and 6 and possibly a third warm up against one of the Saudi clubs during their training camp there.

Officials: Abdulla Sultan, supervisor, Salem Jawhar, administrator, Salem Saeed, administrator, Ali Ebrahim (coach), Mohamoud Al Fahim, assistant coach, Redha Al Sillawi, fitness coach, Nasser KHamis, keepers' coach, Abdulla Baroun, doctor, Abdulla Al Jaleed, physiotherapist, A. Da Silva, masseur, Moaz Kambal, media coordinator and Fathi Manna, equipment officer.

Squad: Mohammed Bu Sindah, Saeed Al Manhali, Ahmed Barman, Ryan Yaslam and Yousuf Ahmed (Al Ain), Ahmed Shambiah, Khalifa Mubarak and Fahad Hadid (Al Nasr), Salem Rashid, Saif Al Meqbali, Ahmed Rabie, Khalfan Mubarak, Ahttas (Al Jazira), Salem Sultan, Suhail Al Mansokbari and Suhail Al Mansouri (Al Wahda), Mohammed Suroor, Abdulla Ghanim and Saif Rashid (Sharjah), Abdul Rahman Ali and Hassan Hamza (Al Shabab), Darweesh Mohammed (Bai Yas), Ali Salmeen (Al Wasl).

UAE has been drawn in Group (A) alongside Qatar and Kuwait while KSA, Bahrain and Oman will clash in Group-B. UAE launch their campaign against Kuwait on January 16 and Qatar four days later.